At FTR we have designed together with our partner MITSUBISHI a standardized range of containerized MBR (membrane bioreactor) plants, conceived as a complete solution for the treatment of sanitary and assimilated wastewater in hotel complexes, shopping centers, urban developments or mining camps among others. It is a "plug & play" type solution adaptable as a permanent or temporary solution and with the benefit of the reuse of treated wastewater and a minimum space requirement.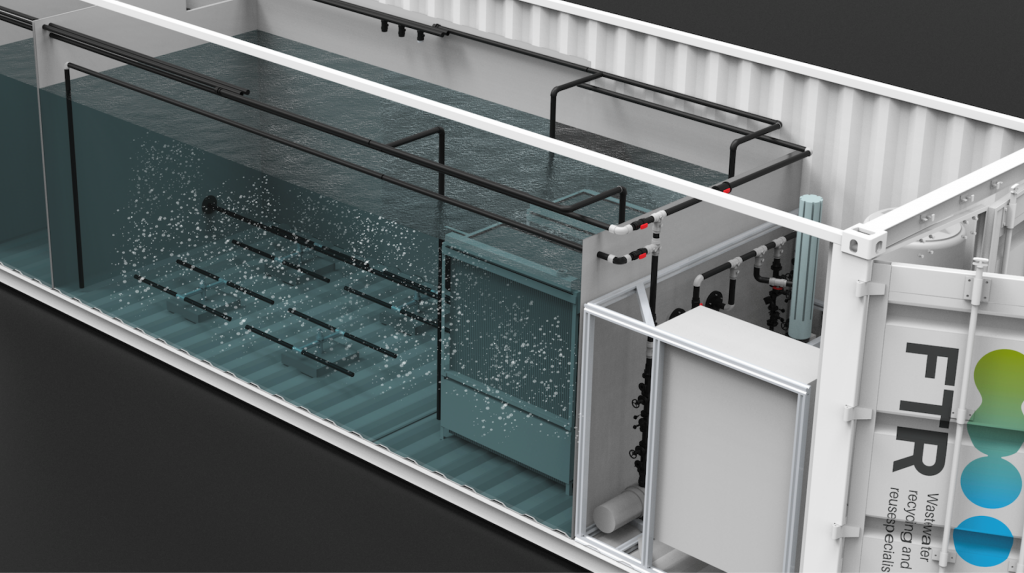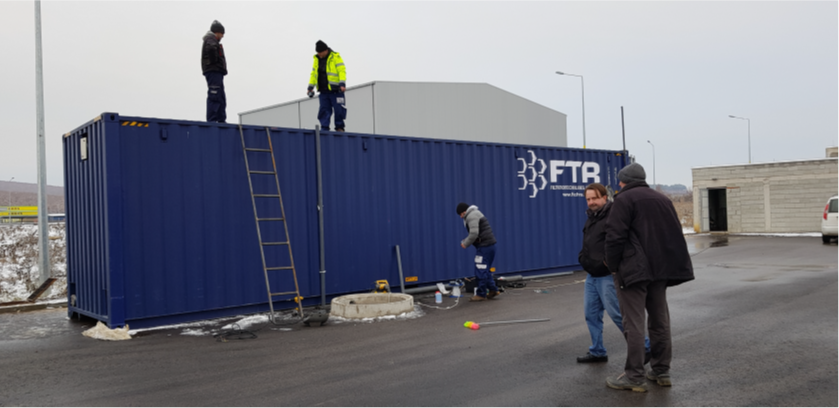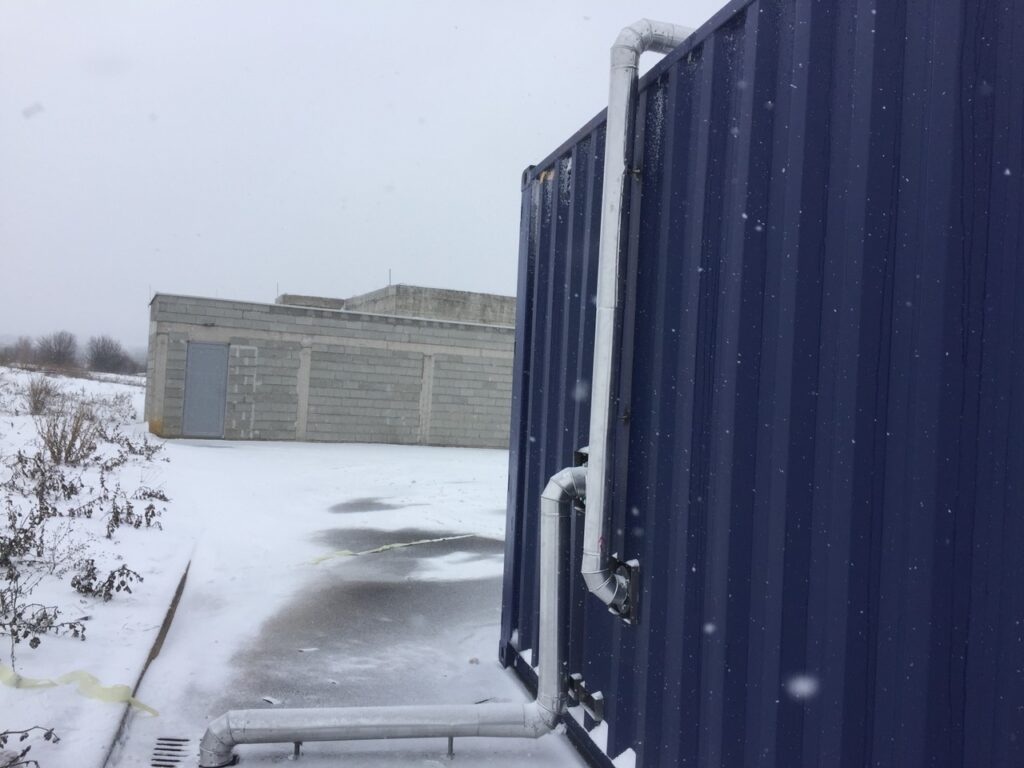 UF Sterapore Mitsubishi membrane
The membranes work with the ultrafiltration range, which offers excellent quality free from solids, viruses and bacteria.
World Health Organization for unlimited irrigation water, the International Marine Organization for bacteriological limits and European Directive for bathing water.
Rotary filter for sieving 1-2 mm fines. Anoxic de-nitrification chamber.
Aeration / nitrification chamber by high performance diffusers.
Submersible Ultrafiltration membranes. Automatic control system
Minimum space occupation compared to the conventional biological system, up to 70% less space required. Modular and compact.
Process flexibility by allowing biomass to be increased or reduced depending on the needs of the plant.
Adaptation to different flow rates
A wide standardized range allows meeting any application need and effluent flow to be treated, with different combinations of containerized units.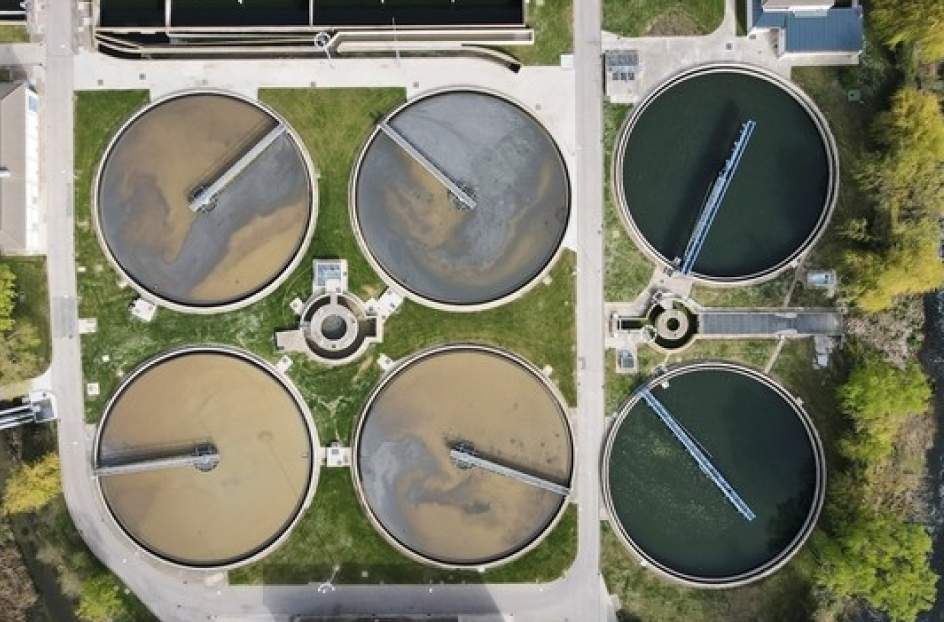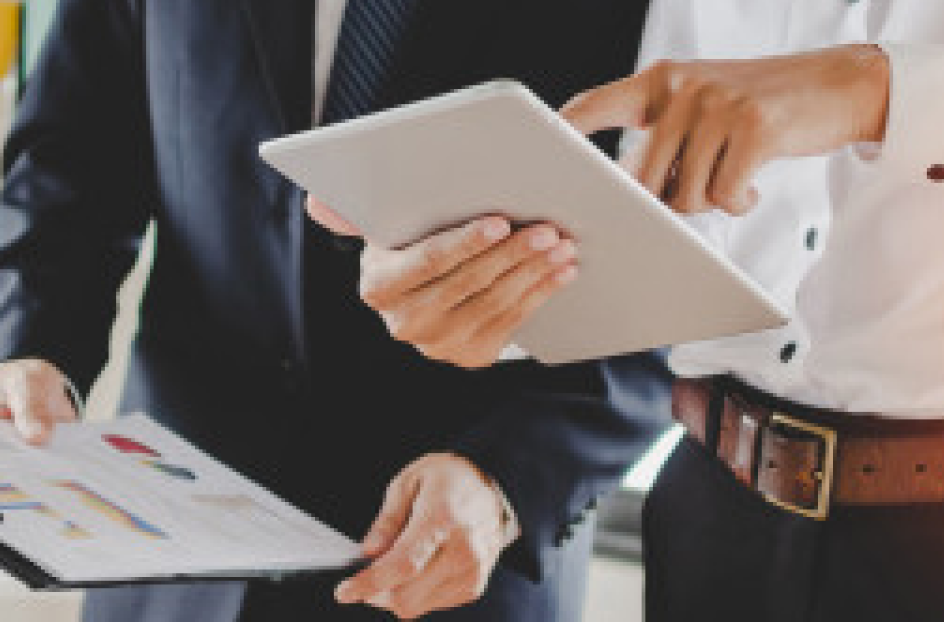 The perfect solution for maximum control and performance
Software for the ideal maintenance of your treatment plant, monitoring remotely and managing all your data automatically.
Show me how
Over XX years of experience behind us
How do you prefer us to help you?
It is the moment of change and we can help you. Contribute to environmental sustainability and its water resources by promoting and disseminating the most advanced technologies for their implementation in the circular economy.
Contact us